Glenwood Springs
Golf Club
Golfers have been teeing off at the Glenwood Springs Golf Club set against the breathtaking backdrop of surrounding mountains.  From the clubhouse and #3 tee box you have the most amazing view of Mt. Sopris.  Having won the award of Colorado's number one nine-hole golf course (in 2018), you will be pleasantly surprised by it's challenging greens.
The green on hole number 5 is probably the most difficult to navigate with it's bends and turns.  Hole #8 is the favorite par three on the course where you can actually view when you make a hole in one.  The other greens on our par threes are elevated and intriguing.  We offer competitive play in our men's club, ladies club and tournaments in addition to the more relaxed level of play on other days/times.
This public course offers nine mighty holes, with the option to play twice for an 18-hole game, in a relaxed atmosphere. Whether you're seeking a casual day on the course or a more competitive game, the Glenwood Springs Golf Club satisfies every kind of player.  What you will like most about this Club is the people – they are small-town friendly and everyone will make you feel like you are at home.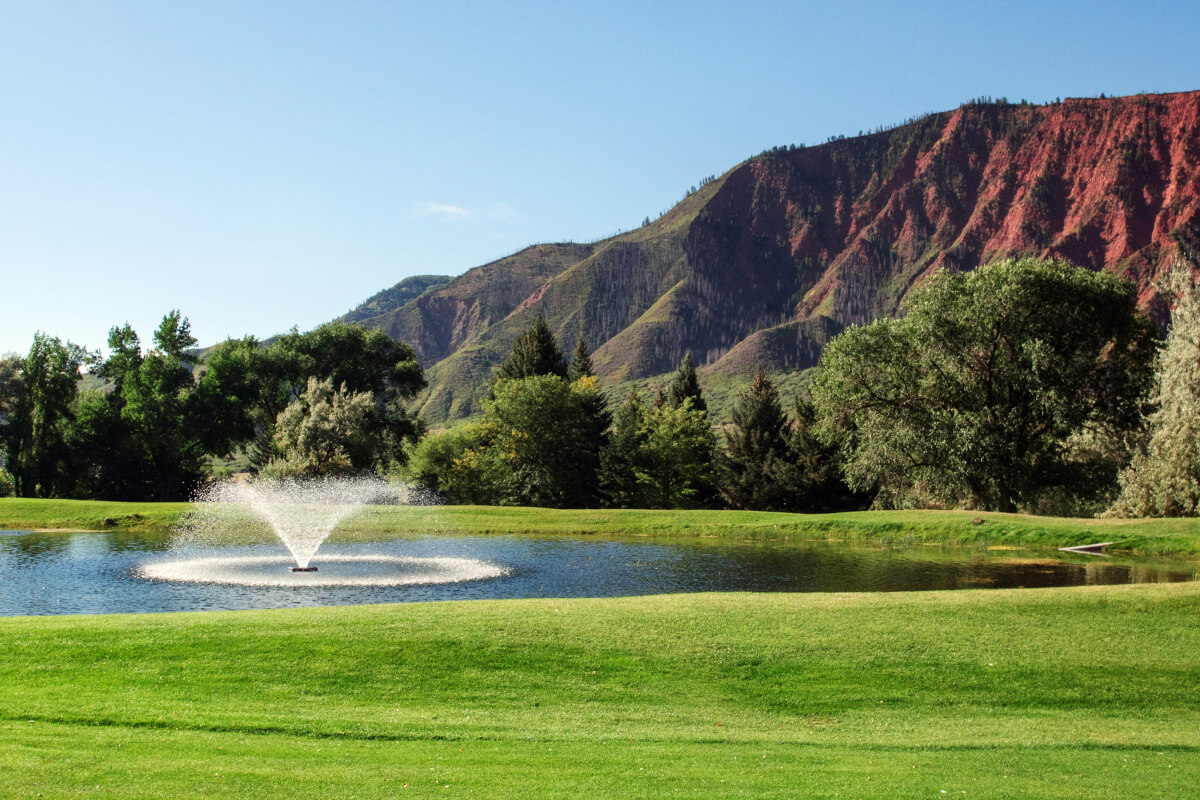 The nine-hole design makes this mountain course an ideal stop for visitors to Glenwood Springs. Picturesque views of the Roaring Fork Valley can be observed from every tee, fairway and green. Players of all levels are welcome to play. It's located just minutes from both hot springs pools and Glenwood Caverns Adventure Park, and offers a full-service pro shop, lessons for all levels, golf club repair, chipping and putting greens, a warm-up hitting net, and a full-service restaurant.
The Clubhouse The clubhouse features a full golf retail shop, balls, clubs, clothing and accessories. The Greeenside Grill offers lunch and dinner, and a full bar. There's a beautiful patio porch with views of the valley and golf course.